Welcome to Gladstone Animal Clinic
Your Veterinarian in Gladstone, Missouri
Call us at 816-436-1100
Pet Emergency? Call us right away at 816-436-1100!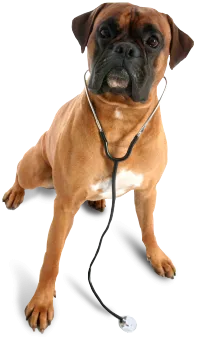 Gladstone Animal Clinic, LLC has a proud heritage and long tradition of providing excellent veterinary care in the North Kansas City and Gladstone area, since the mid 1960's. We believe in serving you, your pet, and the community. We take pride in offering a wide range of veterinary, boarding and grooming services and the trust you place in us, is what we value the most. We pledge to be the best veterinary team we can be. Ours is a progressive approach to veterinary care - always open to the development of new and more effective techniques.
After Hour Emergencies
Animal Emergency Center
8141 North Oak Trafficway
Kansas City, Missouri 64118
(816) 436-1100 or (816) 455-5430
Monday-Friday: 6pm - 7:30AM
Saturday 12pm - Monday 7:30AM
At Gladstone Animal Clinic, we treat your pets like the valued family members they are.
Chris Lutton, DVM | Andrew Rambo, DVM | Larry Richards, DVM | Matt Richenburg, DVM | Jeffrey Schlager, DVM | David Stanley, DVM
Gladstone Veterinarian | Gladstone Animal Clinic | 816-436-1100
7027 N. Oak Trafficway
Gladstone, Missouri 64118